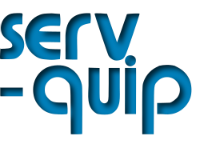 The BEST Commercial Kitchen Equipment Service
---
24/7 service 365 days a year
---

775 Industrial road, unit 2
London ON N5V 3N5
Fax: (519) 659-1391
Weekday Hours
Monday – Friday  8:00 am to 4:30 pm
Overtime Hours
Monday – Friday  4:30 pm to 8:00 am
Saturday – Sunday – Holidays
---

---
 As a proud member of CFESA (Commercial Foodservice Equipment Service Association) we only use O.E.M. parts (Original Equipment Manufacturer) from only the best manufacturers. Take a look through a sampling of our many valued supplier / partner's links. 
| | |
| --- | --- |
| Alvinston | London |
| Arkona | Lucan |
| Arva | Mitchell |
| Aylmer | MT Brydges |
| Belmont | Muncey |
| Blenheim | Norwich |
| Centralia | Port Burwell |
| Clinton | Port Stanley |
| Delaware | Rodney |
| Delhi | Seaforth |
| Dutton | St Mary's |
| Exeter | St Thomas |
| Forest | Stratford |
| Glencoe | Strathroy |
| Goderich | Tavistock |
| Grand Bend | Thamesford |
| Hensall | Tillsonburg |
| Ingersoll | West Lorne |
| Komoka | Woodstock |
---

---

At serv-quip we've seen it all …. from coffee brewers running cold to complete oven failure just before the lunch rush … it's never pretty and too often preventable … can you afford to lose the day's sales or, worse yet, lose customers for life ?
Every food service operation has different people, different equipment, different methods … we get that ! …. so serv-quip isn't a one size fits all service provider …. we will schedule a "free" visitation and explain what our PREVENTATIVE MAINTENANCE (PM) is all about. We will become that operator's service partner and customize a "PM" specific to that operation and budget. Whether it's a regular, complete, head to toe, equipment inspection, (with diagnostics, recommendations and a full report) or a simple periodic "look see" at that finicky piece of critical equipment … we're there !
Contact us today for a free,
no obligation PREVENTATIVE MAINTENANCE quote !
---

---
Serving Those Who Serve!
Read what some of the area's most influential and successful, food-service executives and operators, have to say about their relationship with serv-quip.
"I have had the pleasure of dealing with serv-quip for more than 25 years. Their polite and proactive phone operators, on-site promptness, knowledgeable technicians and competitive pricing is second to none."
Frank Longo,
Contract Sales, Hendrix London
"Over the years, as budgets and margins got tighter, I became more aware of how preventative maintenance is one of the most important things a chef can do to keep their operation working efficiently and safely. To this day I truthfully still consider serv-quip as my 'go to' for preventative as well as reactive repairs and maintenance. The technicians are clean, efficient and thorough. They have also helped trouble shoot operations, installations and planning for new purchases."
Cameron Anderson
Foodservice Operations Manager,
School of Tourism & Hospitality, Fanshawe College
"Serv-quip is one of my favorite service companies to deal with! The staff is knowledgeable and patient. I like that they will take the time to explain and educate on any piece of equipment that you want to know. I have had other service companies where their knowledge was a "guarded secret" and they didn't want to tell you any information.
They are also very understanding, if it is an emergency then they will prioritize so that you get prompt service. All the service people are pleasant and personable. When working in the store they try to be as unobtrusive to our business as possible.
Serv-quip understands and delivers good service and I would highly recommend them to anyone."
Karen Oldham – Manager,
Tillsonburg McDonalds
" From our brand new state-of-the-art kitchens, we run a demanding 7 day a week food service operation. We cover everything from late-night custom snack requests to 300 + person, high-end weddings and everything between. Our club members demand the best of us and we demand the best of our service providers, that is why we will only use serv-quip equipment service. They are always polite, always dependable and their efficiency gets the job done right the first time. "
Chris Carnegie
Food and Beverage Manager,
London Hunt and Country Club
Hospitality services at Western
"I have had the pleasure of working with serv-quip for over 25 years. Their service levels, response times and expertise in restaurant equipment continues to be exceptional, they have stayed current with the growing technical changes in equipment over the years.
The knowledge and professionalism their technicians show is top-notch.
They are currently doing our preventative maintenance for of all of our equipment (13 locations). Serv-Quip is the only company we call when we require equipment repairs."
Barry Russell,
Manager Food Safety / Health & Safety,
Hospitality Services, Western University
"I have been using serv-quip more than ten years for all of our kitchen equipment, refrigerator/freezer maintenance and repair needs. They have a great preventative maintenance program that keeps everything in good running order and has extended the life of our hardworking equipment. The staff at serv-quip is always courteous, pleasant and professional. They work with the customer by explaining the details of a repair and get the job done right the first time."
Shawn Krug
Food Services Manager,
Longworth Retirement Home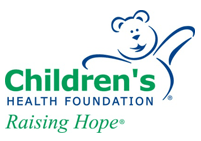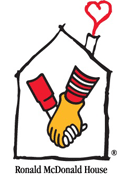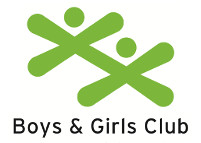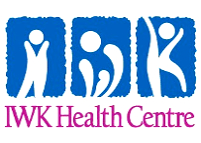 serv-quip proudly supports these children's charities through our corporate foundation

Cup full of hope

. 
     
Thank-you
---
©2016 serv-quip. All Rights Reserved